Recent Posts
1
Yesterday Google pointed me to what pretends to be a datasheet to flash chip SDTNPNAHEM-008G
here
, then scroll down and click to expand there: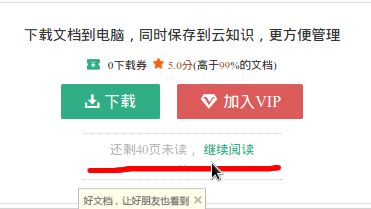 A pinout (click to open image):
It looks like very close to pinout used by Micron
29F chip
, maybe only neccessary to lift leg 38.
------------------more--------------
Soldered off the flash chip, and there is its mounting place scanned (click to open image):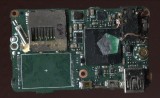 ------------------more--------------
Tried few flash chips, 29f32g08cdf, 29f64g08taa and H27UBG8T2CTR, to no result. Something went wrong, when I soldered sandisk chip back, player still does not work, and it showed 30,6MB empty disk, that eats all writes.
3
Is this possible? When searching through albums, ones with the same name are put meshed together. Is there any way for Rockbox to recognize that the albums are by two completely different artists?
4
« Last post by saratoga on July 19, 2018, 03:17:56 PM »
I can probably give you a test build (I believe this same issue was reported and resolved in a previous thread), but I'm traveling this week and cannot compile it.
6
« Last post by gomezz on July 19, 2018, 12:16:04 PM »
The claim of playback time being improved to more than 13 hours is the number that most interests me as that would mean being to able to use it for a whole work shift without recharging.
7
« Last post by larry_llama on July 19, 2018, 10:31:56 AM »
** Issue Verified **
Here are the results from my testing:
| | | |
| --- | --- | --- |
| RB Version (copied to both internal AND SD card) | Boot result without SD inserted | Boot result with SD inserted |
| rockbox-sansafuzev2-3.13 | Boots correctly, internal files available | Boots correctly, both drives available |
| rockbox-sansafuzev2-3.14 | ATA error -2 | ATA error -2 |
| rockbox-sansafuzev2 (dev build) | No Partition Found | Boots from SD, only ext SD drive is available |
8
« Last post by larry_llama on July 19, 2018, 09:56:32 AM »
Update: I tried patching OF 2.3.31 (instead of the newest). I booted without SD and got a message "No Partition Found Insert USB Cable and fix it". So I thought, great, it sees the internal drive. So I booted into OF, used the built in sansa "format this player".

Then booted into RB, it told me there was no folder = ok we are getting somewhere.

Then I added the .rockbox folder and rebooted and now I am back to the ATA error: -2

So now I'm thinking this is related to the .rockbox folder version and has nothing to do with the bootloader. The testing continues.
9
« Last post by pizza on July 19, 2018, 06:38:55 AM »
10
any way to remove the option to view something with pictureflow? I deleted the .rock file, I just don't want it to show up in the context menu.